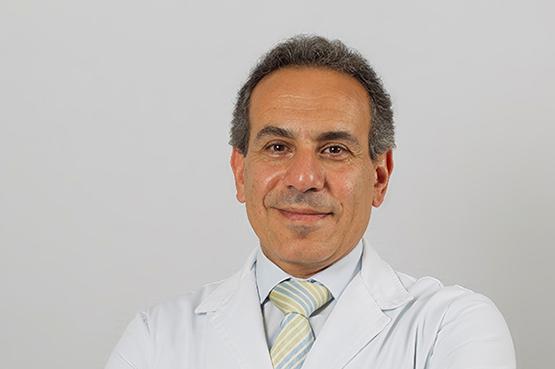 FIRST CORNEA TRANSPLANTATION OF DR NABIL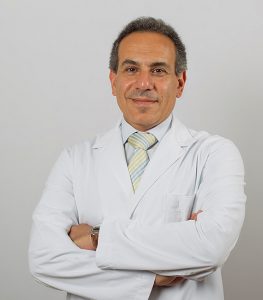 Dr. Nabil and his team have successfully undertaken their first cornea transplant.
Before the summer Dr Nabil successfully carried out his first cornea transplant in Quirónsalud Hospital San José in Madrid.
To suffer from ailments such as keratoconus, a deformity of the cornea, oedema of the cornea, which can lead to stagnation of the cornea, herpes or hereditary illnesses like dystrophy, can cause the cornea to lose its transparency.
With a transplant, obtained from a donor or from the Donation Bank, what one can obtain, according to Dr. Nabil is "recover the transparency lost and therefor allow the light and image to pass through to the interior of the eye."
According to Dr. Nabil´s corneal pathology team they carry out three types of interventions, a penetrating keratoplastia; includes all the layers of the cornea, endothelial keratoplastia; only the external layer, or a lamellar keratoplastia; the exterior layers.
The surgery is normally carried out using a localized anaesthesia, although in some cases a general anaesthetic can be used, although the patient doesn´t have to be admitted into hospital, because it is considered that it is a substitution of a pathological cornea for one from a donor.
After substituting the pathological cornea for the one from a donor, the eye should be maintain covered for 24 hours, while the post-surgery treatment will consist of eye drops as well as anti-biotic and anti-inflammatory.
Regarding the possible risks, apart from any risk when undergoing a surgery such as infections or inflammation, the main risk, which Dr. Nabil mentions, "the rejection, seen as it is an organ which comes from another person."
ut in order to know, a period of time has to pass, seen as with a great majority of the patients do not feel any pain and the recovery of their eye sight is progressive and relatively quick.
"One can experience a great improvement at the beginning, but up until the stiches are not removed one cannot give an exact assessment of the visual results" indicated by the head of the ophthalmological team in Quirónsalud Hospital in Marbella and San José in Madrid.
The post-surgery follow-up will be prolonged over a couple of months as the amount of vision recovered cannot be predicted.
Although the first cornea transplant carried out by Dr. Nabil can be used as an example. An endothelial transplant; meaning the external layer of the cornea; undertaken in the month of May.
After the summer; "the patient feels perfect and has recovered their normal daily routine and way of life" happily expressed by Dr. Nabil.