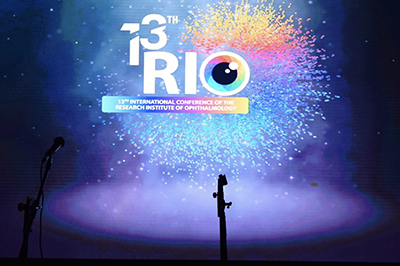 Dr. Nabil, lecturer in the XIII International Congress in Rio 2019
Dr Nabil Ragaei has assisted the thirteen edition of the annual international convention of Ophthalmology "RIO 2019" which took place from the 23 to the 25 of January in the Hilton Heliopolis Hotel in Cairo, Egypt.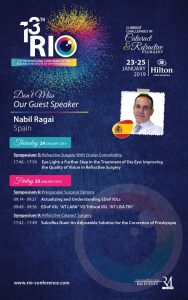 Under the term "The present challenges concerning cataracts and reflexive surgery," doctors highly prepared have included a scientific programme in the conference in order to discuss controversial and problematic aspects regarding the latest advances which are taking place in the world of ophthalmology.
A total of eleven lecturers from countries like Saudi Arabia, Spain, Tunis, Switzerland, Slovenia, Greece, India and Ghana, have exchanged experiences and conclusions during the lectures, symposiums, discussion panels, video presentations and interactive sessions with almost 800 participants.
Simultaneously training courses have been held as well as an exhibition area where all the latest technology, equipment and working material from the best laboratories of this sector.
An event where above all as Dr. Nabil points out, "It is a great opportunity to exchange ideas and opinions, be they scientific or of a social level regarding ophthalmology", because not only do the medical aspects advance, but we also learn what deficiencies and demands the public have, what do the people need, what new ophthalmological needs are arising, due to the change in society.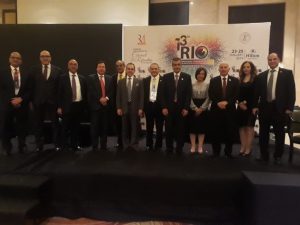 Amongst the mentioned lecturers, it is necessary to mention the presence of Dr. Nabil, who gave lectures in this event. Specifically, the medical director of the ophthalmology team of Quironsalud Hospital San Jóse in Madrid and Quironsalud in Marbella confronted "Eye Light, a step forward in the treatment of dry eyes, improving the quality of vision in reflexive surgery", as well as " Up- dating and understanding intra-ocular lenses EDOF".
Equally, Dr. Nabil as an expert spoke about Sulcoflex Duet, an adjustable solution for the correction of far-sightedness, besides been the chairman of the panel in symposium 5 "Reflexive surgery with Eye Pathology."
Lastly, he dedicated part of his visit to the conference to attending and participating in the source "LIO for cataract surgery" with the presentation titled "LIO Piggy Back".