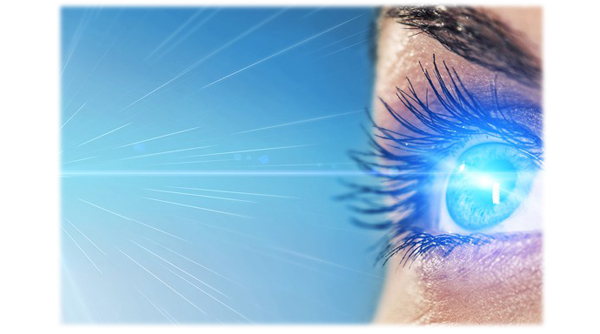 This subspecialty includes all surgical procedures to correct any errors of refraction of the patient, in other words to eliminate the patient´s spectacle dependence whether it is for myopia, hypermetropia, astigmatism or presbyopia or a combination of either.
Refractive surgery treatment: Excimer Laser – A laser that produces ultraviolet radiation of different longitudinal waves. This eliminates tissue in the cornea to mould and modify its curvature.
There are various techniques:
– Lasik: Allows to apply the laser in deep tissue. To perform this, a thin layer of the cornea (Flap) is lifted, after applying the Excimer laser, the flap is put back in its place. Between 24-48 hours until recuperation. This flap can be performed through different techniques.
In our practice we employ the most innovative and safe procedure: The carving is done using a Femtosegund laser which implies that the surgical procedure is 100% done with laser assuring higher precision and safety of the procedure compared to the classical tecnique.
– PRK or photorefractive keratectomy: the corneal epithelium is eliminated and the Excimer laser is applied to the corneal surface afterwards, then a contact lens is put to protect the cornea until the epithelium of the cornea has regenerated.
INTRAOCULAR LENS IMPLANTATION
These graduated Intraocular lenses are used if the laser technique is not indicated, or the IOL implantation would be considered more adecuate according to each case.
− Pseudophakic IOL: The surgeon extracts the crystalline lens and implants a pseudophakic lens as a substitute. The implanted lens corrects the patient´s refraction (myopia, hypermetropia, astigmatismo r presbyopia)
− Phakic IOL: this procedure implies IOL implantation without removal of the biological crytalline lens.There are many types of Phakic IOLs, in our practice ICL are the most commonly used. It is a simple and fast procedure with a resulting extraordinary quality of vision.